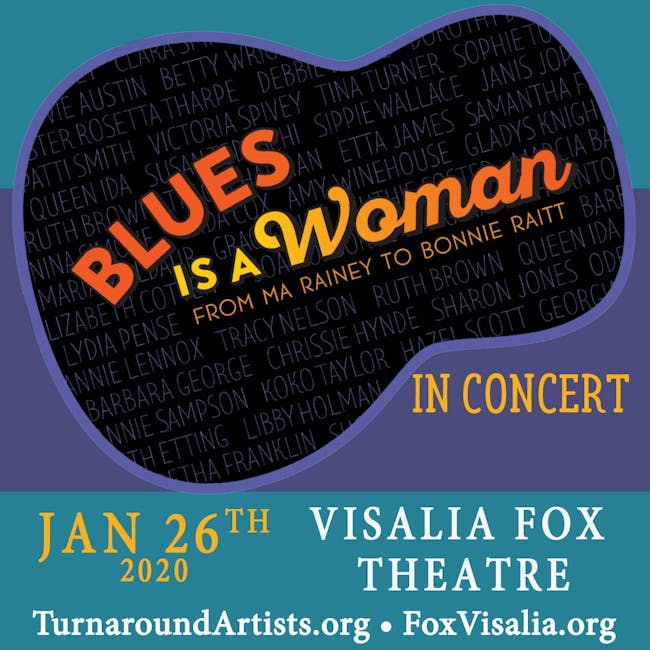 SIX BODACIOUS MUSICIANS -- ONE EXTRAORDINARY THEATRICAL EXPERIENCE!!!
"A mix of performance and history, with a crackerjack all-woman band, making the case that women powered the development of the blues from Alberta Hunter to Janis Joplin" ~ Cy Musiker KQED TO DO LIST
Pamela Rose and her ensemble – featuring saxophonist Kristen Strom, pianist Jennifer Jolly, guitarist Pat Wilder, bassist Ruth Davies, and drummer Daria Johnson – celebrate women in the Blues from Ma Rainey to Bonnie Raitt. Live music and theatrical storytelling transport the audience back to the early roots of America's most enduring art form and travel through the decades to celebrate the outspoken, audacious women of the blues.
This show will appeal to all ages, families, blues devotees, and has been described as musically revealing, educationally illuminating, and emotionally exhilarating.
All of the musicians onstage sing and perform music treasures, spanning the decades from Ma Rainey, Bessie Smith, Sister Rosetta Tharpe, Etta James, Janis Joplin, and Bonnie Raitt.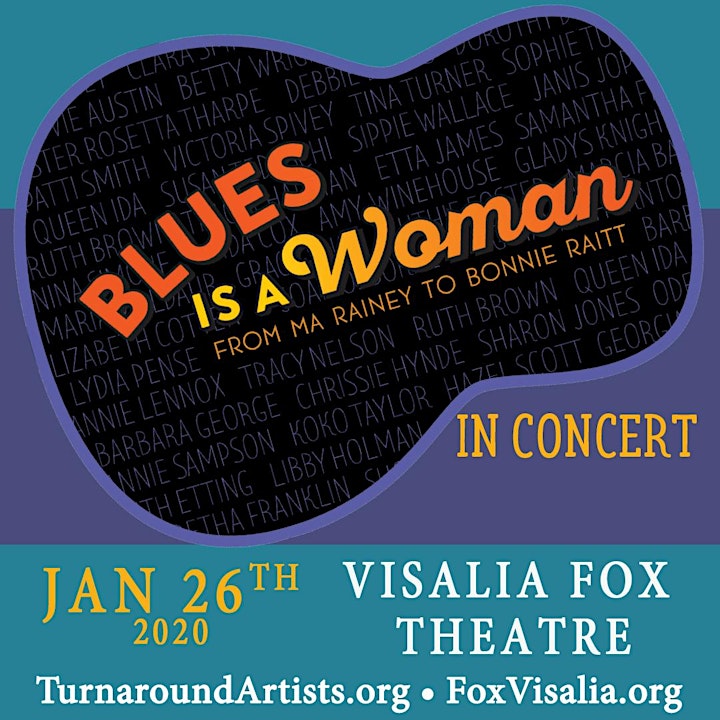 Venue Information:
Visalia Fox Theatre
300 W. Main St.
Visalia, CA, 93291